The dating scene, it can be pretty tricky, and if you want to impress your significant other (or potential significant other) then you better come up with a date that will knock them off their feet. Trying to come up with 'out of the box' dating ideas in Sydney can sometimes make you want to pull your hair out and let's face it, the regular dinner and a movie can get pretty stale. But don't worry we've got you covered for your next big date. Check out our list of 30 fun date ideas in Sydney.
You'll also like:
15 Best Yum Cha Restaurants in SydneyOvolo 1888 is One of Sydney's Most Colourful Boutique Hotels10 Best Men's Shoe Stores in Sydney
Fun Date Ideas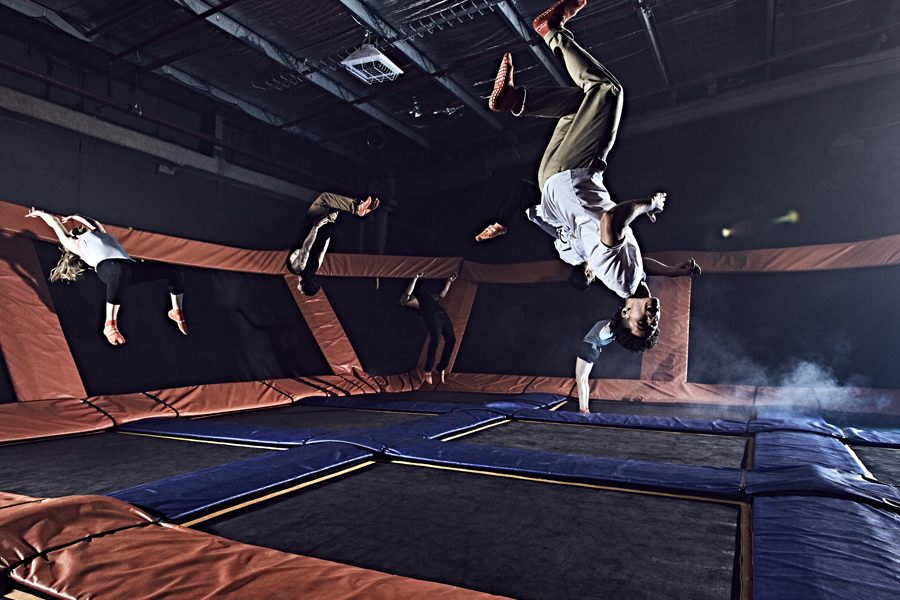 1. Bounce on a Trampoline at Skyzone
It's the first indoor trampoline park and a great way to inject a bit of fun into your date. Hundreds of trampolines connected will have you and your date bouncing off the walls and laughing all the way.
Address: 75 O'Riordan St, Alexandria NSW 2015
Phone: +61 137599
Hours: Mon-Thu 9am-9pm, Fri-Sat 9am-10pm, Sun 9am-8pm
Price: starts at $10 AUD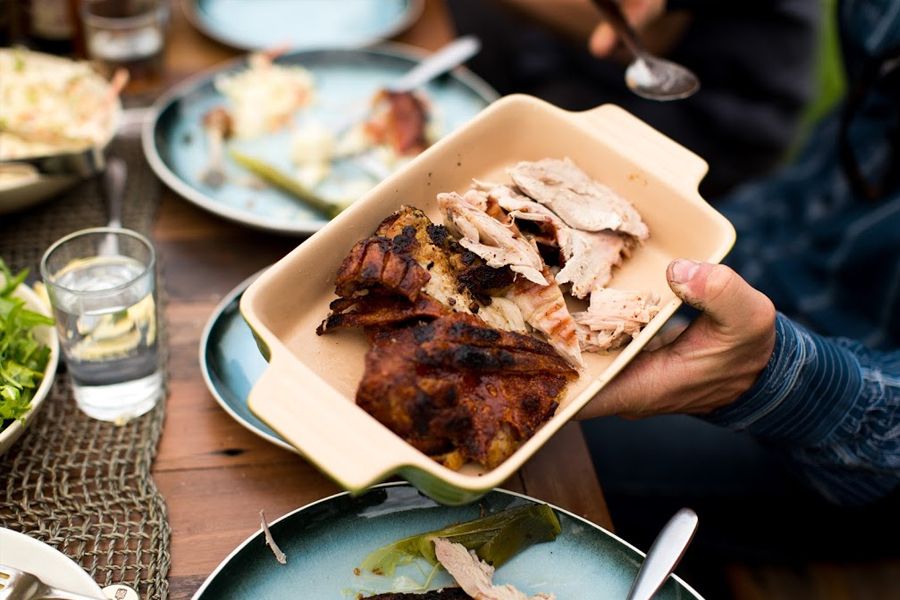 2. Eat at a secret dinner party at Secret Foodies
Buy tickets for a themed dinner party and you'll be given a secret location via sms. Meet new people, taste amazing unique foods and discover new places. It's one of the most exciting dating ideas in Sydney if you're after a bit of mystique.
Address: 300b Glenmore Road, Paddington NSW 2021
Phone: +61 422 667 488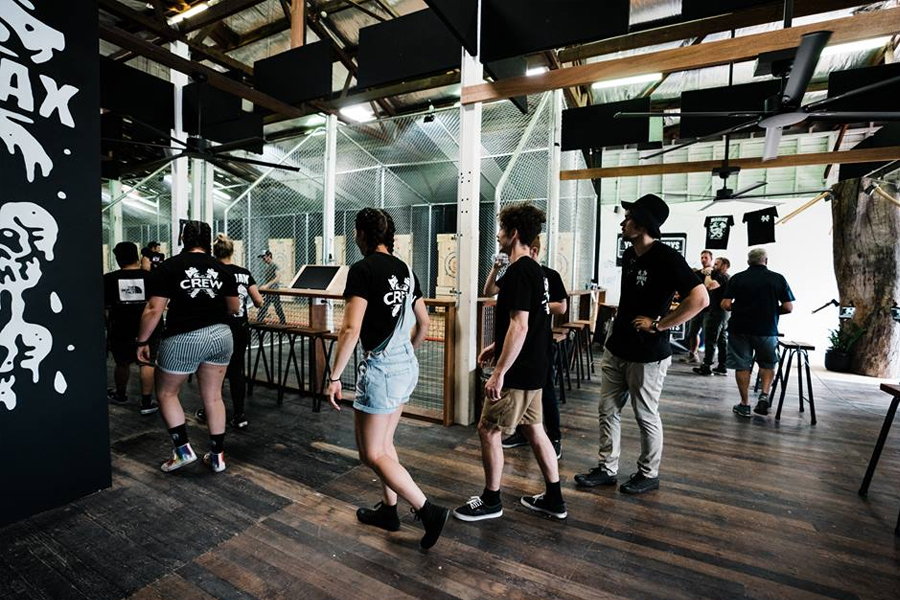 3. Axe Throwing
This will be a date they'll never forget. Bring your date along to Maniax Date Night Axe Throwing session. Learn how to throw then compete in the tournament against one another. It's the perfect ice-breaking date and couples activity in Sydney.
Address: 2/01/75 Mary Street, St Peters NSW 2044
Phone: 1300 986 480
Hours: Mon-Sat 9am-10pm, Sun 9am-9pm
Price: Date Night $120 AUD per booking
4. Role Play at Underground Cinema
At Underground Cinema, you become a part of the story. You find out the theme of the movie and arrive dressed up at the location. Actors then perform scenes from the movie and will have you guessing right till the end.
Address: Secret Location, Sydney NSW 2000
Contact: [email protected]
Worlds: Delirium, Gattaca, Classics, Silence of the Lambs, Wall Street, Good night and Good Luck, etc.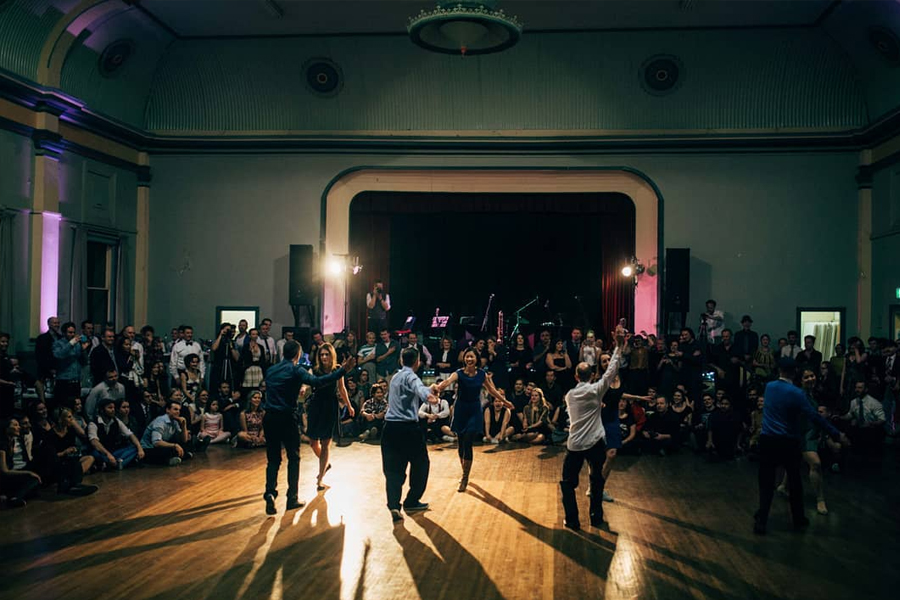 5. Sweep your Date off their feet with a Dance Class
Impress your date with your dance moves at Swing Patrol dance classes. Learn everything from the Lindy Hop to Balboa swing dance and get close to your partner with the perfect couples activity for a date in Sydney.
Address: 181 Blues Point Rd, North Sydney NSW 2060
Phone: 0412 309 311
Price: classes start at $18 AUD
6. Work up a Sweat with Rock Climbing
Take your date for some sweaty rock climbing fun at St Peter's Rockclimbing Centre. Try roping and lead, varying in difficulty you can make it either very easy or really hard. It's one of the more active dating ideas Sydney has to offer and a great couple's activity.
Address: Unit 4C/1-7 Unwins Bridge Road, St Peters NSW 2044
Phone: (02) 9519 3325
Hours: Mon-Tue 9:30am-10pm, Wed 6am-10pm, Thu 9:30am-11pm, Fri 9:30am-10pm, Sat-Sun 9:30am-9pm
Price: entry per adult starts at $21 AUD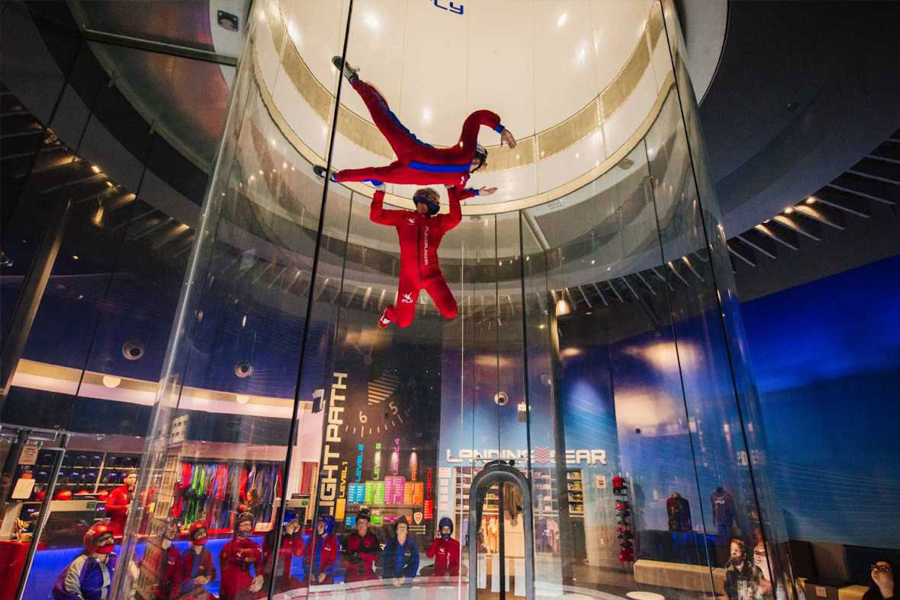 7. Skydive at iFly Indoor Skydiving
For thrill-seeking dates, iFly Indoor Skydiving is the perfect dating idea Sydney has to offer. The simulated free-fall matches real conditions in a vertical wind tunnel. Get suited up in your onesies then step into the glass cylinders for an unforgettably fun date.
Address: 123 Mulgoa Road, Penrith NSW 2750
Phone: 1300 366 364
Hours: Mon & Wed-Thu 11am-8pm, Tue 11am-10pm, Fri 11am-10pm, Sat 8:30am-8pm, Sun 9:30am-7:30pm
Price: iFly Basic starts at $89 AUD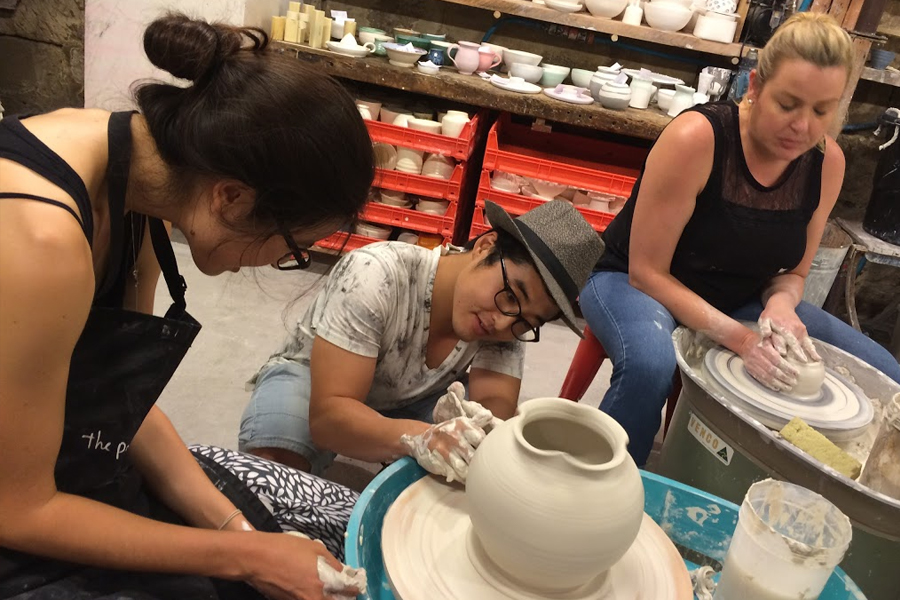 8. Take a Pottery Class Together
A fun thing to do in Sydney for couples is a pottery class at The Pottery Shed. Learn clay throwing, glazing, trimming and more in just a few sessions. Each class is held in the beautiful rustic warehouse and they provide everything you need so you just have to show up with your date.
Address: 7 Nickson Street, Surry Hills 2010
Phone: 0411 950 409
Hours: Tue 7pm-9pm, Wed 7pm-9pm, Sat 9am-11am & 11am-1pm
Price: $35 AUD per class

Date Night Ideas

9. A Night at The Lyric Theatre
Why not take your loved one out for a night at the Theatre? The Lyric Theatre in Pyrmont is the place for experiencing musicals, opera, ballet, theatre and is the perfect spot for a date night in Sydney.
Address: Pirrama Road, Pyrmont NSW 2009
Phone: +61 2 9509 3600
Hours: Mon-Sun 9am-10pm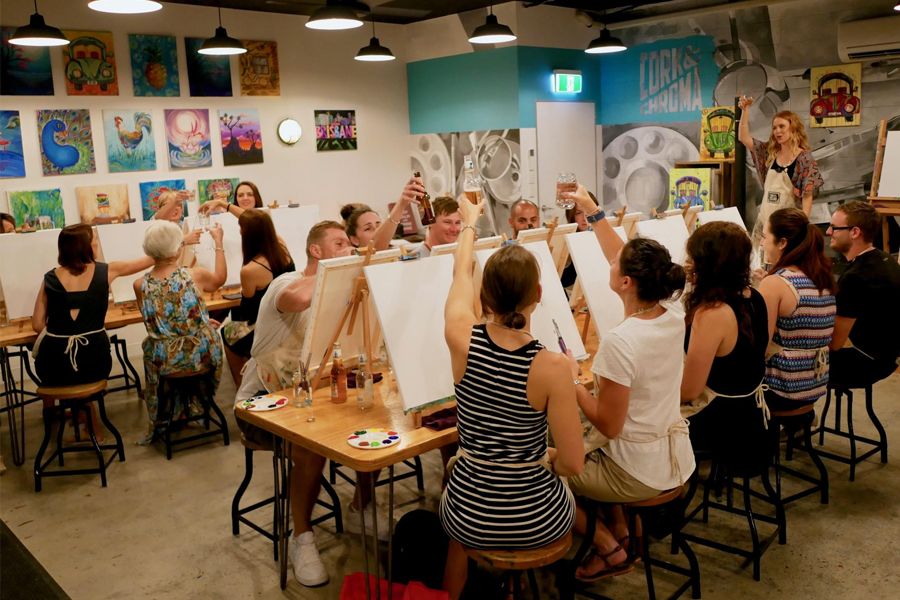 10. Take a Boozy Art Class at Cork & Chroma
The paint and sip studio Cork & Chroma is one of the best dating ideas Sydney has to offer. You can show off your creativity while getting a little tipsy in the process and you'll have a nice painting to take home and commemorate the date.
Address: 55 Holt Street, Surry Hills NSW 2010
Phone: +61 7 3558 8430
Hours: Mon-Sat 7pm-10pm, Sun 10am-10pm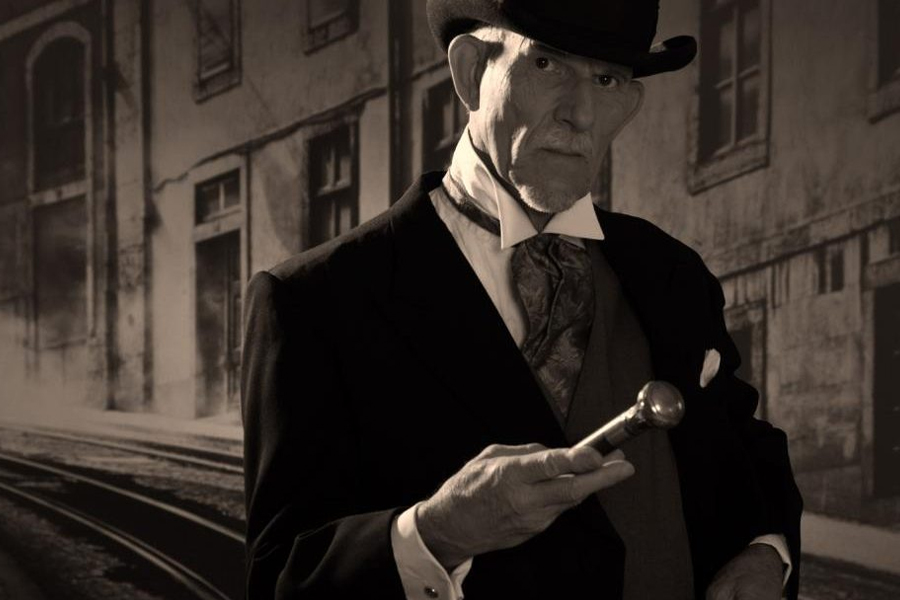 11. Go on a ghost tour in Sydney
Experience the spooky history of Sydney's darker days on a haunted ghost tour. The 90-minute guided tour will take you through the past burial pits, haunted hot spots, opium dens and visit a haunted site not open to the general public.
Address: Meets outside Observer Hotel, 69 George Street, The Rocks NSW 2000
Hours: starts at 8pm (duration 1.5 hours)
Price: from $37 AUD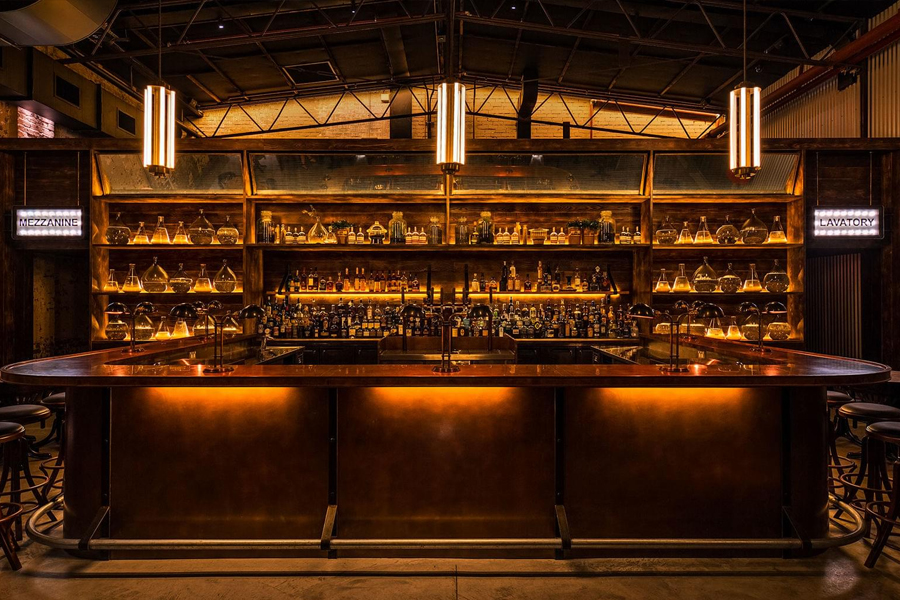 12. Gin Tasting at Archie Rose Distillery
Treat your date to a gin tasting and tour at Archie Rose Distillery. See how gin is distilled or take a masterclass learning how to make gin cocktails then make your way to the bar to taste even more delicious concoctions.
Address: The Canney, 85 Dunning Avenue, Rosebery NSW 2018
Phone: +61 2 8458 2300
Hours: 9am-5pm (by appointment)
Price: Tour + Tasting $30 AUD per person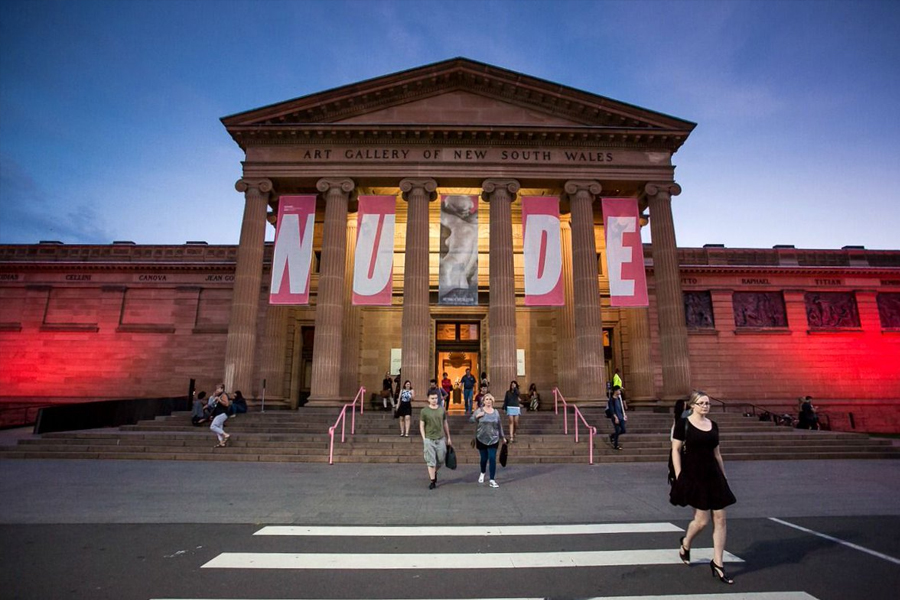 13. A Night at the Gallery
Every Wednesday the Art Gallery of NSW offers Art After Hours, where you and your date can partake in a gallery tour, live music, drawing workshops, film screenings, lectures and more all jam-packed into one fun date night.
Address: Art Gallery Rd, Sydney NSW 2000
Phone: 1800 679 278
Hours: from 5:30pm

Daytime Date Ideas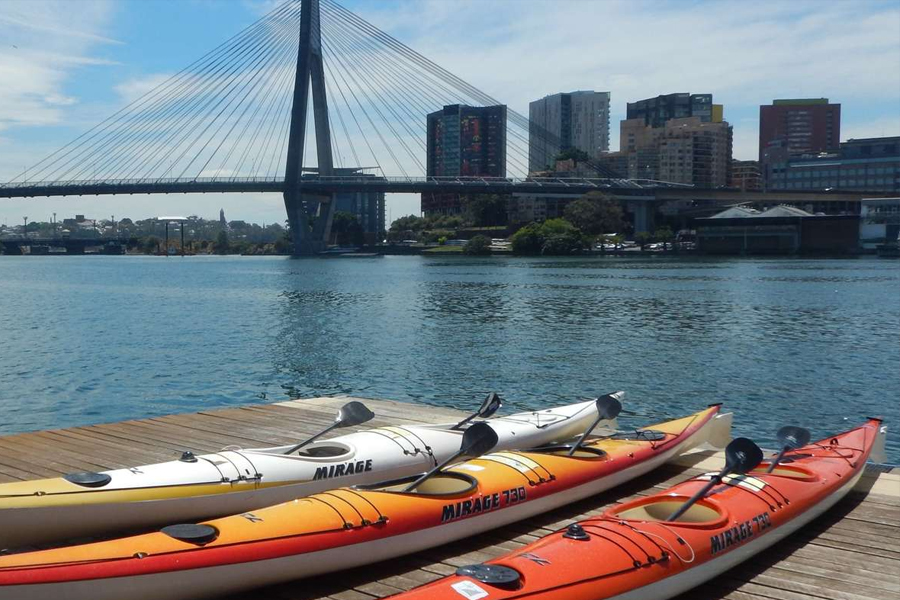 14. Kayak to Goat Island
Take a Kayaking trip to Goat Island at the heart of beautiful Sydney Harbour. Explore the harbour together for an unforgettable date. Discover Goat Island's secret cove and make memories with this exciting day dating idea Sydney has to offer.
Address: Sydney University Boat Shed, 123 Ferry Road, Glebe NSW 2037
Hours: starts at 9:30am (3.5 hours)
Price: from $148 AUD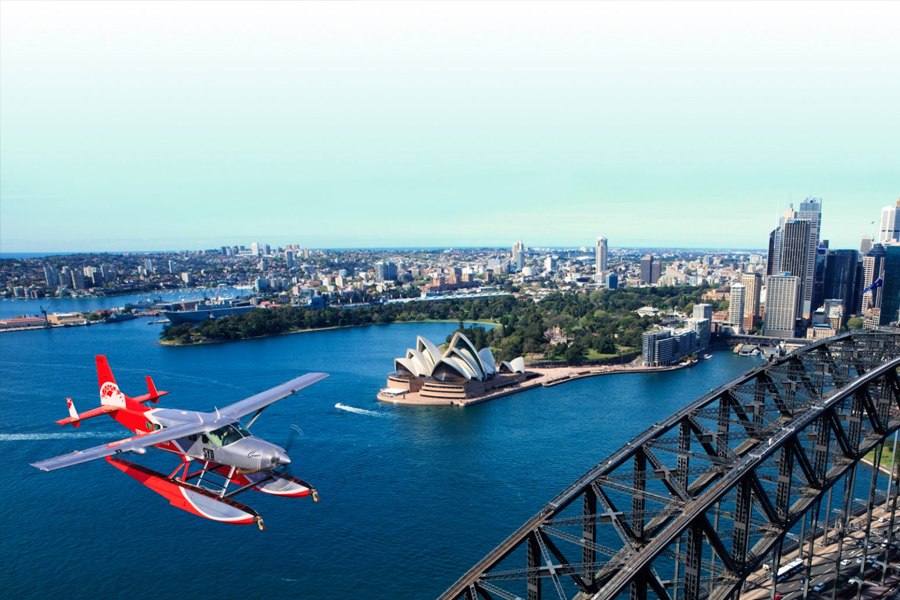 15. Take a Seaplane or helicopter flight over Sydney Harbour
Really impress your date with a ride in a seaplane or helicopter over beautiful Sydney Harbour, Sydney Opera House, Northern Beaches, Hawkesbury and Pittwater. It will be a date they'll never forget.
Address: Rose Bay Seaplane Base, Lyne Park, Rose Bay NSW
Hours: lasts from 20-30 minutes
Price: from $305 AUD (seaplane flight), from $190 AUD (helicopter flight)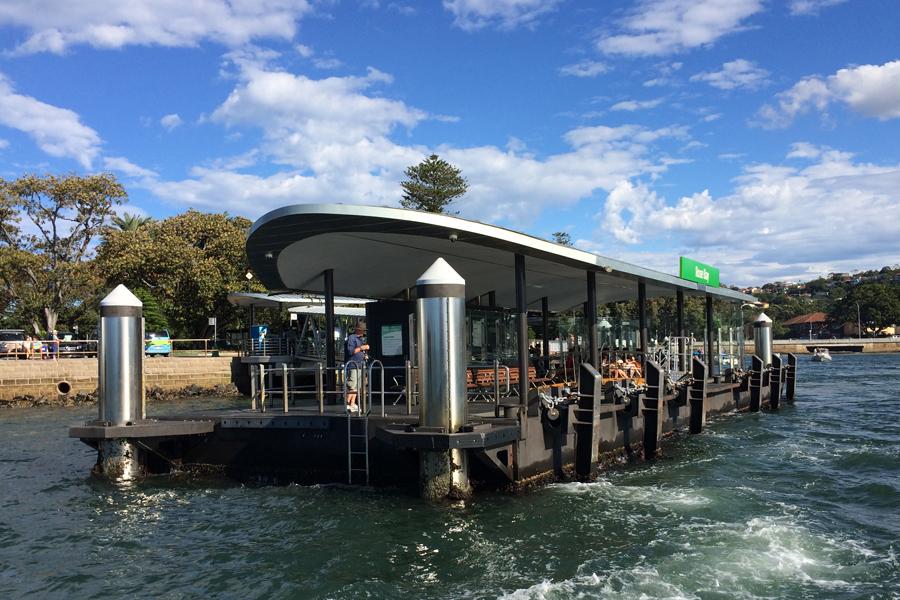 16. Go Fishing at Rose Bay Ferry Wharf
For an outdoorsy duo, fishing is one of the best dating ideas Sydney has to offer. It's a pretty good fishing spot for plenty of bites and best of all you'll have dinner sorted as well. Have a picnic in the park with your fresh catch and enjoy the sunset.
Address: New South Head Rd, Rose Bay NSW 2029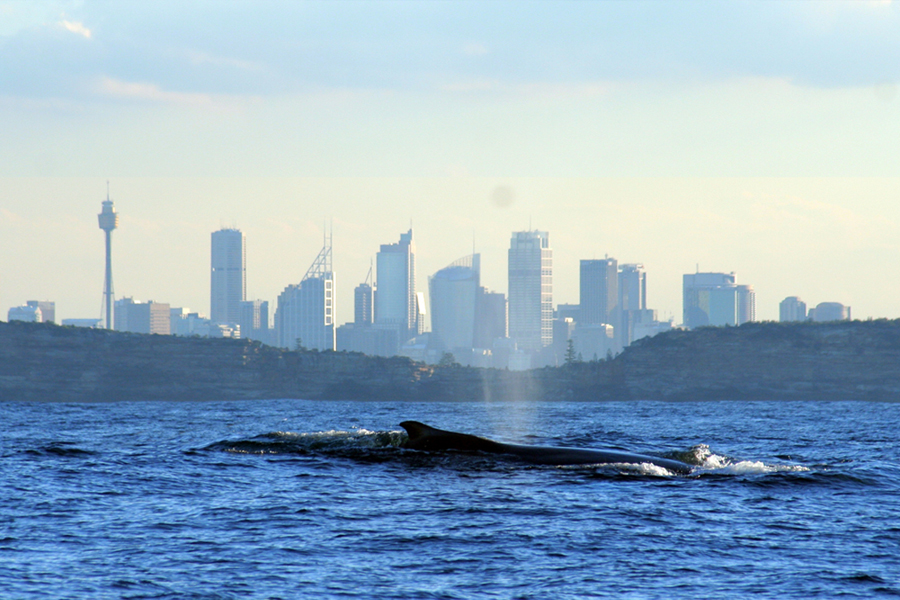 17. Set Sail for Whale Watching in Sydney
Go whale watching while on a sailboat with Sydney Eco Whale Watching. Operating since 2000, the company offers an unforgettable whale watching experience for you and your date, plus magnificent harbour views.
Address: King Street Wharf No.9, Darling Harbour NSW 2000
Phone: +61 (0)409 125 186
Hours: lasts approximately 4 hours
Price: from $135 AUD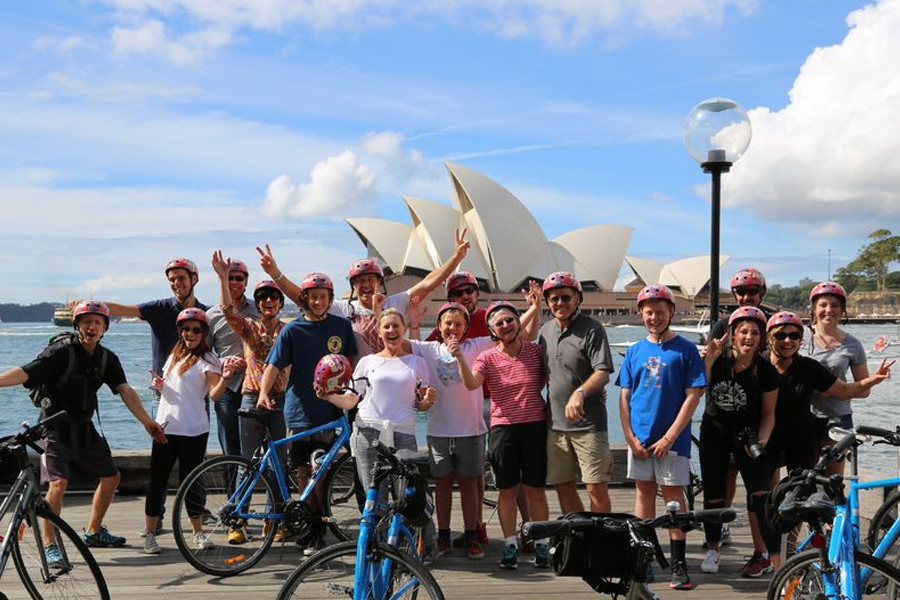 18. Ride a Bike through Sydney
Take a biking tour around Sydney, riding along some of the city's most iconic landmarks and attractions. Take in the harbour, Sydney Opera House, The Rocks precinct, Hyde Park and more. It's a fun thing to do in Sydney for couples.
Address: 30 Harrington Street, The Rocks NSW 2000
Hours: starts at 3:15pm (2.5 hours)
Price: from $99 AUD

Romantic Date Ideas
19. Unwind Together at Blue Mountains Sparadise Japanese Bath House
Take time to relax and unwind with your partner at Sparadise Japanese Bath House. The perfect dating idea in Sydney for those who need to escape the hustle and bustle of the city. Get a couples massage and take in the fresh mountain air.
Address: 259 Sir Thomas Mitchell Dr, South Bowenfels NSW 2790
Phone: +61 2 6352 3122
Hours: Fri 2pm-9pm, Sat 12pm-9pm, Sun 11am-5pm

Blue Mountains Sparadise Japanese Bath House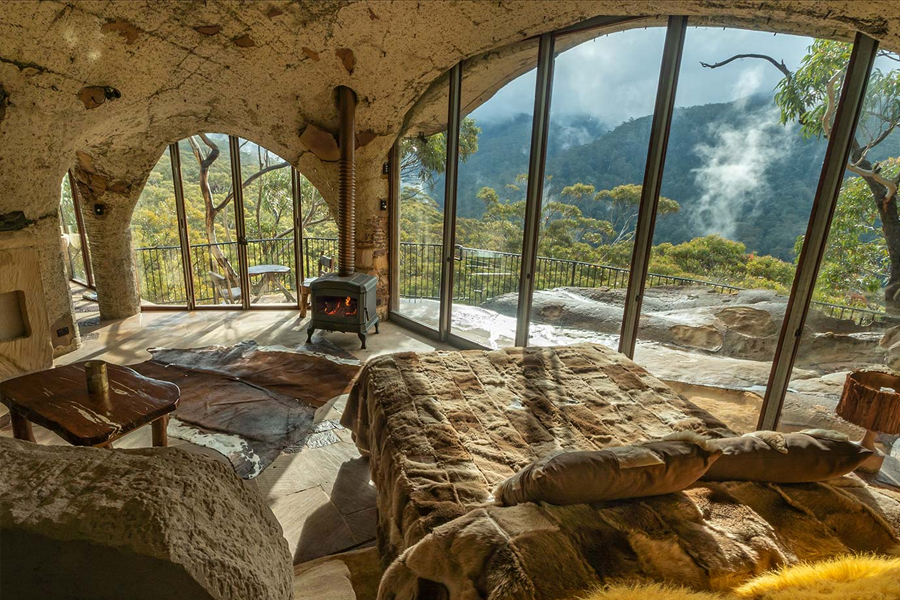 20. Getaway to the Blue Mountains
There are lots to do in the Blue Mountains. Take your date for a weekend away at the Love Cabins, watch the sunset from Lincoln's rock or ride horseback through the Megalong Valley.
Address: Blue Mountains, NSW
Phone: 0247878188 (Horse Riding Getaway)
Contact: [email protected] (Love Cabins)

21. Go on a Sydney Tall Ships cruise
Sit back and relax as you and your date set sail in an authentic Sydney Harbour tall ship, taking in the harbour sights like the Harbour Bridge and Sydney Opera House. For an extra bit of romance take the twilight dinner cruise including a 3-course meal.
Address: 6A Circular Quay W, The Rocks NSW 2000
Hours: lasts about 2 hours
Price: from $89 AUD

22. Take high tea on the Ferris Wheel at Luna Park
It has to be one of the most romantic things to do in Sydney. Get a scenic view of Sydney on top of a Ferris wheel while munching on some bite-sized delights like Spanakopita, panna cotta, cheesecake and more at Altum Restaurant.
Address: 1 Olympic Drive, Milsons Point NSW 2000
Phone: (02) 9033 7670
Price: from $160 AUD

23. Visit Natures Energy bathhouse
Unwind with your date at Natures Energy Spa. Healings, readings, massage and acupuncture plus a private bathing house, hot spa, sauna and steam room are all available to help put you at ease and is one of the most relaxing dating ideas Sydney has to offer.
Address: 173 King Street, Newtown NSW
Phone: 61 2 9555 5533
Hours: Weekdays 10am-7pm, Sat-Sun 10am-7pm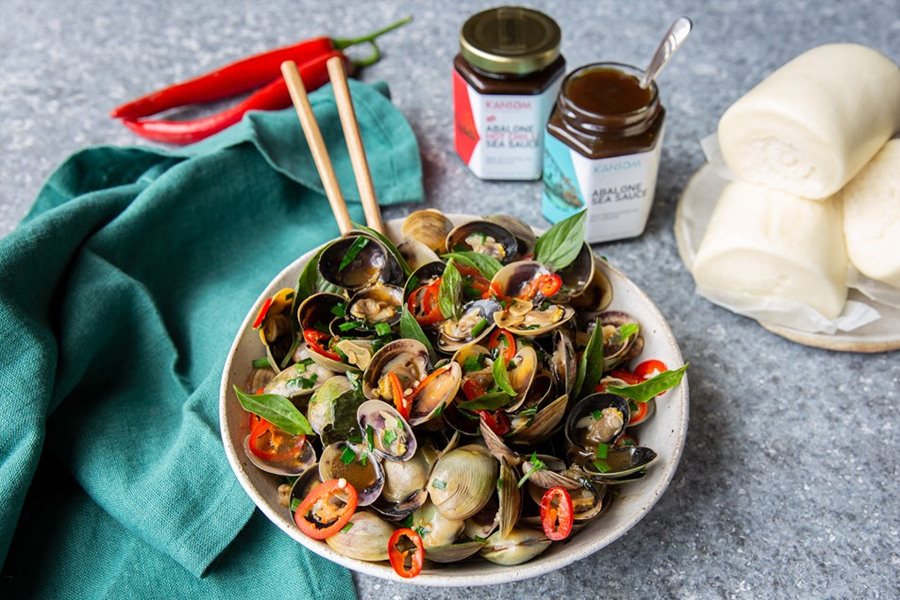 24. Show Your Cooking Prowess with a Cooking Class
Add a little spice to your date and try a cooking class. You'll learn something new while also cooking a meal together. The Essential Ingredient in Surry Hills offers some great cooking classes for your next big date.
Address: 146 Foveaux St Surry Hills NSW 2010
Phone: (02) 9555 8300
Hours: Mon-Fri 10am-6pm, Sat 9am-5pm, Sun 10am-4pm

Cheap Date Ideas

25. Cuddle a Koala in Sydney
Want to melt your date's heart? Get up close and personal with a cuddly koala at WILD LIFE Sydney Zoo. Not only that, you'll also get a hot breakfast among nature plus access to explore the zoo as long as you like.
Address: 1-5 Wheat Road, Darling Harbour NSW 2000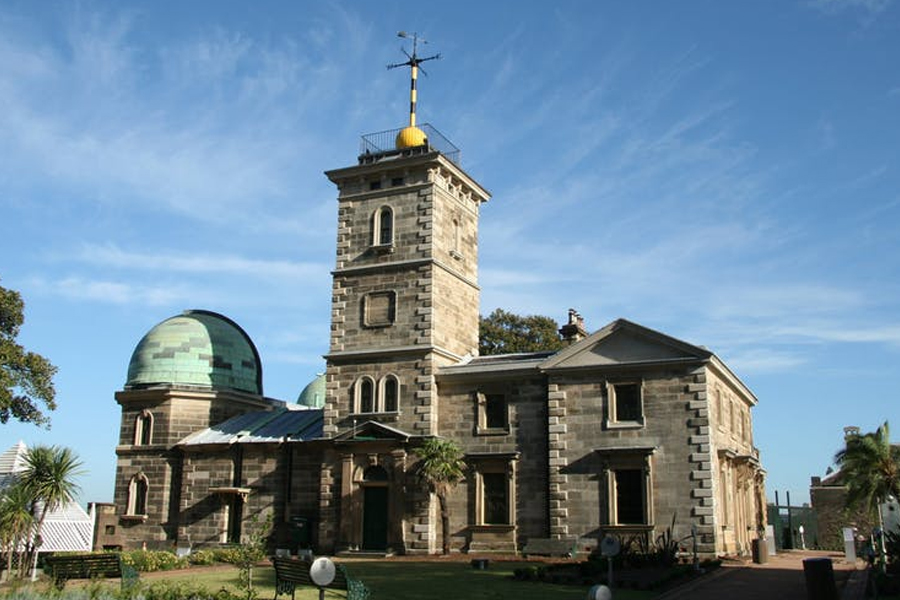 26. Go Stargazing at Sydney Observatory
Learn all about the stars, gazing at the southern sky together at Sydney Observatory. Tours include the planetarium, telescope viewing and a dome tour. See mars, a nebular, the moon and more on this exciting and inexpensive dating idea in Sydney.
Address: 1003 Upper Fort Street, Millers Point NSW 2000
Phone: (02) 9217 0111
Hours: Mon-Sun 8:30pm-10pm, Fri-Sat 9pm-10:30pm
Price: $40 AUD/adult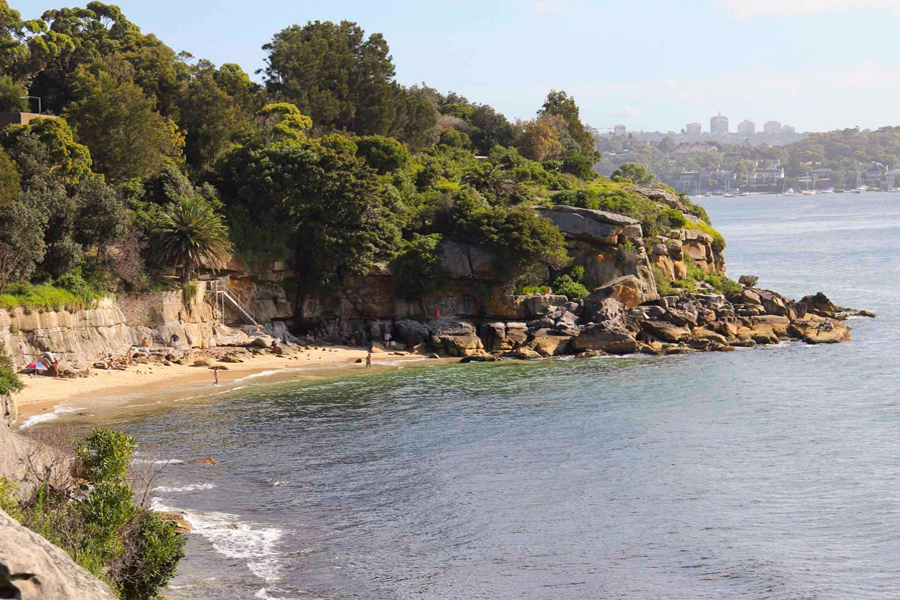 27. Visit a nudist beach – Lady Bay Beach
Enjoy nude bathing? Well, Lady Bay Beach is the perfect cheap date idea in Sydney. Take a skinny dip in the beautiful waters of Lady Bay Beach, take a picnic and take in the scenic harbour views.
Address: Bradleys Head Rd, Mosman NSW 2088
Phone: 02 9337 5511
Hours: 7am-7pm daily
Price: Free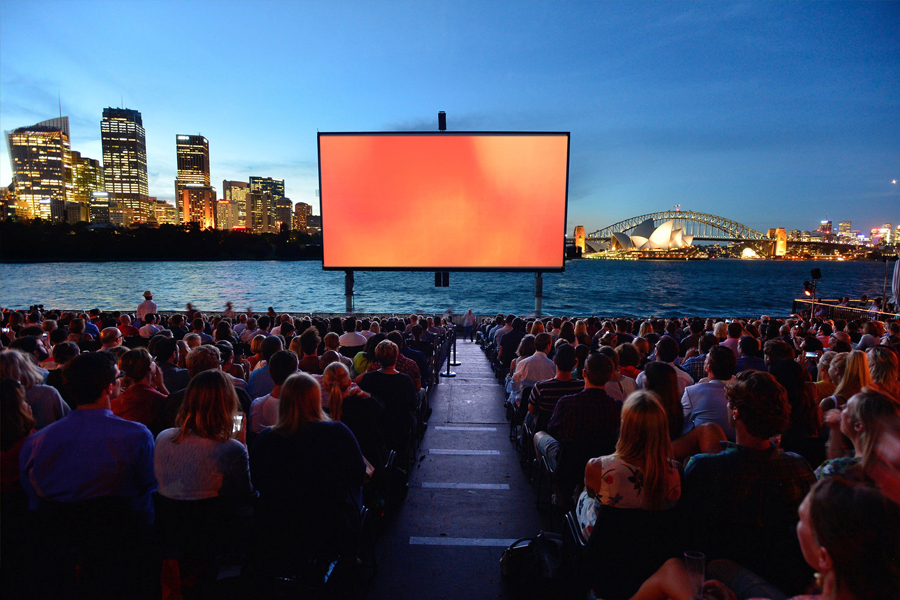 28. Watch a Movie Outdoors
This Harbourside venue celebrates summer in the city with outdoor cinema, a great and inexpensive date for when you're penny-pinching. A few drinks, a huge screen, the warm breeze and sitting under the stars while enjoying the latest movies is a great way to spend an evening.
Address: Fleet Steps, Royal Botanic Garden NSW 2000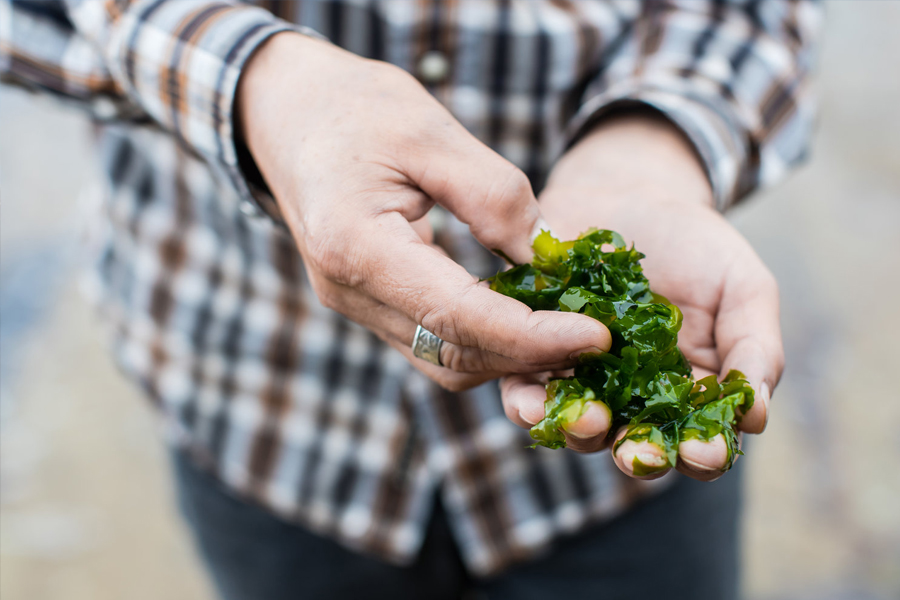 29. Forage for Wild foods
Forage for your own food with Diego Bonetto's Foraging Workshops. Through Diego's extensive and in-depth knowledge of wild food sources, you and your date will learn how to discover edible plants that are all around you every day.
Address: Richardson Crescent, Tempe NSW 2044
Phone: 0411293178
Price: from $25 AUD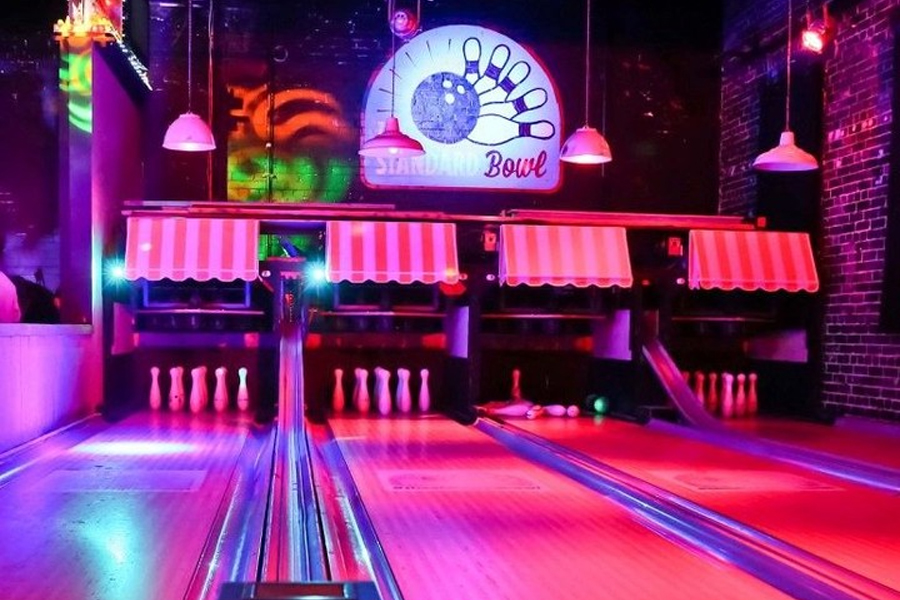 30. For the Love of Bowling
Sitting above Kinselas is The Standard Bowl and it's 100% free. How's that for a cheap date idea in Sydney, the only thing you have to pay for is the drinks. Bowl the night away with your date or pop upstairs for some arcade game fun.
Address: 383 Bourke Street, Darlinghurst NSW 2010
Phone: +61 2 8080 7060
Hours: Fri-Sat 9pm-4am
Price: free
General FAQ
What should I do on a first date in Sydney?
First dates are for getting to know each other. Do something that will make you both a bit vulnerable like skydiving. You'll be more likely to rely on and open up to each other.
What to do when you're bored in Sydney?
Try something new that you've never done before like taking an art class, eating a cuisine you've never tried, learning a new hobby or skill.
What are some fun date ideas?
Skydiving, sailing, dance classes, axe throwing, trampolining, bowling, mini golf, ice skating.
Where do you take dates?
Take them somewhere special, that's somewhere new for both of you. Take them to a band you've been wanting to see, or to a unique restaurant you've been wanting to try
Do you kiss on the first date?
It depends. It's always best if things come naturally, don't go into a date expecting a guaranteed kiss. If you are being set up on a blind date or met via an app, then it's probably best to wait for another date.
Where do you take a guy on a date?
Find out what his interests are and decide from there. Beer or wine tasting is always a good idea because it helps with the first date jitters and you have plenty of opportunity to talk.
You'll also like:
10 Best Sydney Coastal Walks11 Best MMA Gyms in Sydney
11 Best Beer Bars in Sydney to Wet Your Whistle
All Readings Are For Educational & Informal Uses Only Recommendations